By Lucy Gellman
It was just moments into "Ocho kandelikas" that Izzy Juda stood up, extended a hand to Sylvia Rifkin, and turned the dining room into a dance floor. Onstage, the Ladino tune conjured a Bosnia that no longer existed. Four rows back, Juda and Rivkin slipped into a seamless tango. Between them, there were 200 years of Hanukkah history, spanning Vienna and Kiev to Brooklyn and New Haven.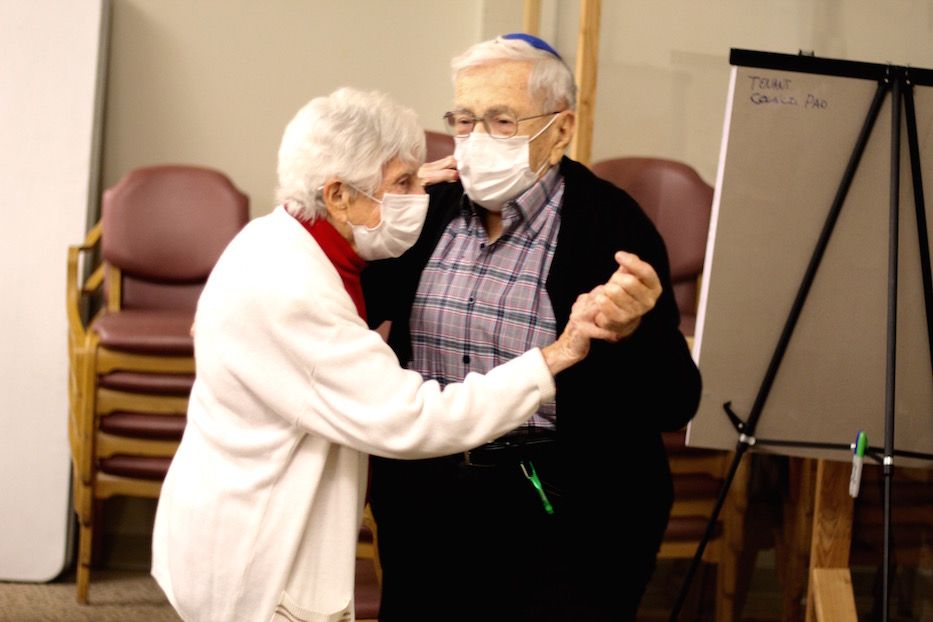 Celebration filled the dining room at The Towers at Tower Lane Thursday night, as members of the Nu Haven Kapelye welcomed the fifth night of Hanukkah for over 60 residents of the assisted living home. In an audience were listeners who have survived the Holocaust, fought in World War II, passed the century mark, weathered a global pandemic—and still believe in this season of miracles. 
"I can't tell you how wonderful it is to see so many friends and so many familiar faces out there," said bassist David Chevan, who leads the group.